There's nothing quite as liberating as the feeling you get while soaring along the roads of Lexington Park, St. Mary's County, and Mechanicsville. Well, to ensure that you're equipped with the right car to carry you along your route to work, it's important to do lots of research.
That's why the automotive experts at Team Hyundai have put together this Hyundai Accent resource center, where you'll learn more about all the details of this compact cruiser.
Ready to learn more? All you have to do is click on our Hyundai Accent reviews, trim level guides, comparisons, technology reviews, and more to get a closer look at everything this tiny titan has to offer.
Hyundai Accent Reviews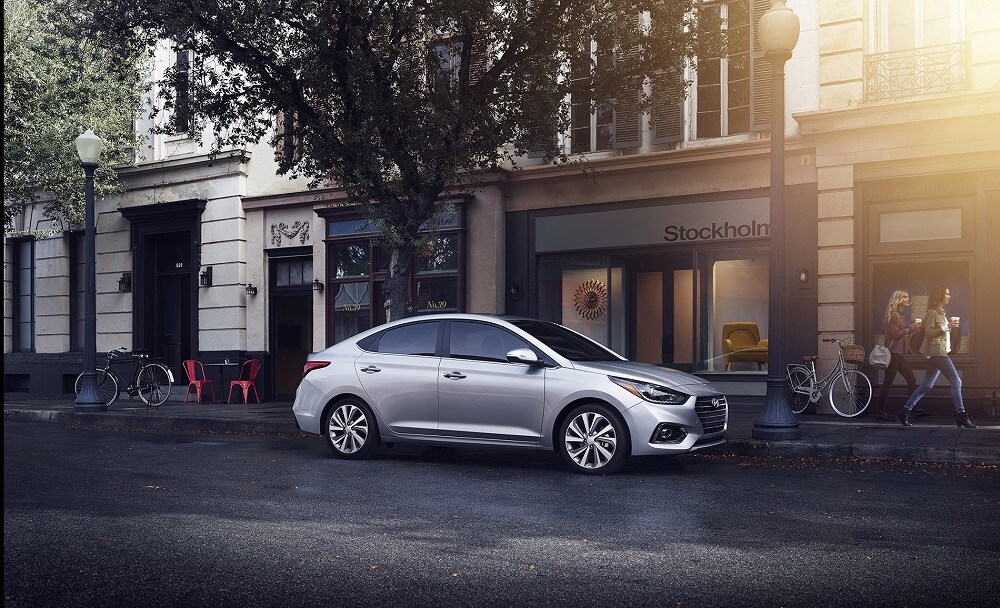 Looking to get the lowdown on a sporty sedan that's ideal for those spontaneous weekend getaways with your friends?
If so, it's time for you to check out our library of Hyundai Accent reviews. Within these pages, you'll find out more about some of the most important aspects of this vehicle, including:
Performance
Fuel Economy
Infotainment Systems
Safety Technologies and more
These convenient articles provide you with better insight into the features and capabilities that make this automobile so special. Plus, our Hyundai Accent reviews present the information in a way that's easily digestible so that you can quickly review the most crucial aspects of this model.
Hyundai Accent Trim Levels
Once you've gotten a better understanding of the amenities found in the Accent, you'll want to dive even deeper in the differences between each trim level.
Luckily, our Hyundai Accent trim level reviews provide you with a closer look at the standard and optional features found in every version of this compact car. That way, you'll be sure to choose the trim that's adorned with the technologies you want most.
Hyundai Accent Comparison

Of course, you're likely wondering how the Hyundai Accent stacks up against the competition. Well, our Hyundai Accent comparisons serve up the key specifications that set this vehicle apart from similar compact sedans.
As a result, you'll know that the Accent is the automobile to choose for smooth performance, advanced technology, fuel efficiency, and everything in between.
Hyundai Accent Maintenance Schedules
Every car needs plenty of high-quality maintenance to keep it performing at its best. So, to help you stay in pace with the necessary checkups and replacements for your vehicle, we've created a handy Hyundai Accent maintenance schedule.
After you've clicked on the link on this page, you'll learn more about the various mileage intervals at which you should take your Accent in for basic maintenance and what procedures it'll undergo during its service visit. By reviewing this schedule, you can plan ahead for your automobile's care requirements.
Hyundai Accent Safety Ratings
You deserve to face the road with the peace-of-mind that comes with a safe car. Fortunately, the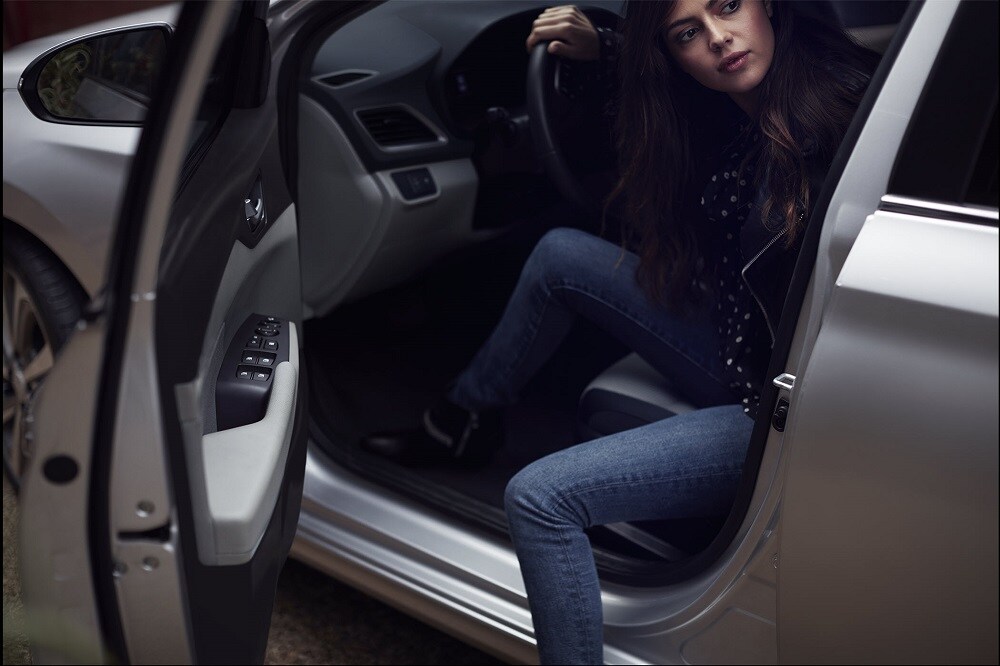 Hyundai Accent delivers on your need for on-the-road protection with a suite of active safety tools and body that's built to last.
To understand more about the construction techniques and safety technologies that help this compact sedan earn such impressive safety capabilities, read through the Hyundai Accent Safety Ratings review on this page. That way, you'll know exactly how your vehicle will protect you on the highway.
Hyundai Accent Technology
Finally, our professionals have put together a Hyundai Accent Technology Features review that offers up more details about the cutting-edge technologies found in this automobile's stylish cabin.
Whether you're looking for a responsive touchscreen, a tech-savvy infotainment system, or any other type of technology, this review will give you the lowdown on the gadgets included inside this car.
Learn More About the Hyundai Accent Today!
At Team Hyundai, we're committed to providing drivers near Lexington Park, St. Mary's County, and Mechanicsville with all the information you need to get behind the wheel of the vehicle that's right for your lifestyle.
So, to begin your shopping journey from the comfort of your own home, click on any of the Hyundai Accent resources listed on this page.
Then, all you have to do is stop by our showroom, give us a call, or schedule your test drive today. We look forward to working with you!