At Team Hyundai, we're proud to provide drivers in Lexington Park, St. Mary's County, and Mechanicsville with first-rate automotive service from top to bottom.

No matter if you need a small dent fixed or are looking for more extensive repairs, you can be confident that we'll be able to get everything up and running again with a high level of precision as soon as possible.
That way, you can get back on the road in no time. Ready to learn more about everything our fully stocked auto body shop has to offer? Let's take a look!  

Learn about the benefits of the Hyundai Assurance Car Care services at Team Hyundai

Certified Technicians
The staff of automotive technicians that will be working on your car are factory-trained and -certified. They make use of their years of experience, advanced equipment, and the latest techniques to get results that match up with your standards as well as ours.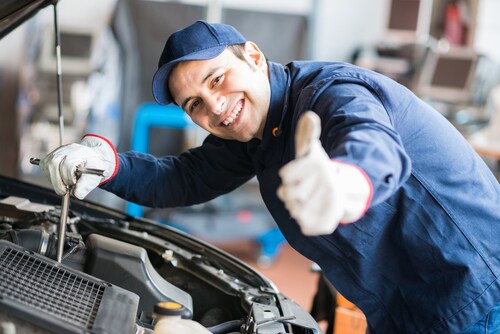 Whenever you're in need of a replacement or repair that'll have your car running smoothly and looking its best, you can rest assured that these experts will be on the job.

If you're not entirely sure what your vehicle needs, feel free to bring it on over to our automotive repair shop so that our service professionals can take a peek. Then, they'll provide you with a diagnosis and suggestions on what services you should choose to repair your car.
Comprehensive Service
Regardless if you're looking for an engine repair, a diagnostic check, electrical work, or parts to be replaced, you can be sure the job will be completed to your satisfaction.
On top of all that, we're also able to supply you with a new paint job that matches the original, windshield maintenance-from minor chips to major cracks-and dent restoration.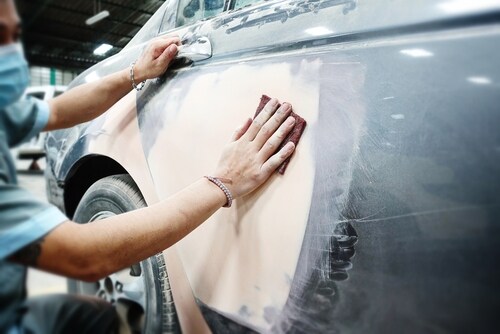 As an additional convenience, we've provided you with the option of scheduling auto repair appointments online. We also offer a complimentary shuttle service that can get you to work or your home while your vehicle is being worked on.
List of Repair and Detailing Services:
Detailing
Paintless Dent Repair
Paint Touch-Up/Scratch repair
Scratch repair/Light body work (buffing/sanding)
Windshield Replacement and Repair/Glass Specialist
Interior Repair: fixing upholstery damage (rips and tears), dye stains, and discolored interiors
Wheel/Rim Repair
Key cutting
Genuine Hyundai Parts
When you opt for a repair shop that uses genuine Hyundai parts, you're getting parts that were specifically designed to work with the other unique components of your Hyundai vehicle for optimal performance.
As a result, you can count on the quality that they deliver. We have a wide variety of parts on hand so that your automobile will have what it needs to soar along the road without a hitch. Plus, requesting your part from the comfort of your own home is as simple as visiting our online order form. After you've submitted your request, our team will let you know when it's time for you to pick up your order!
Schedule Your Appointment with Our Auto Repair Shop Today
Our crew of repair specialists are ready to help you out in any way they can. If you live or work in Lexington Park, St. Mary's County, or Mechanicsville, and you're in need of a trusted repair center, be sure to contact Team Hyundai and set up an appointment. We look forward to working with you!