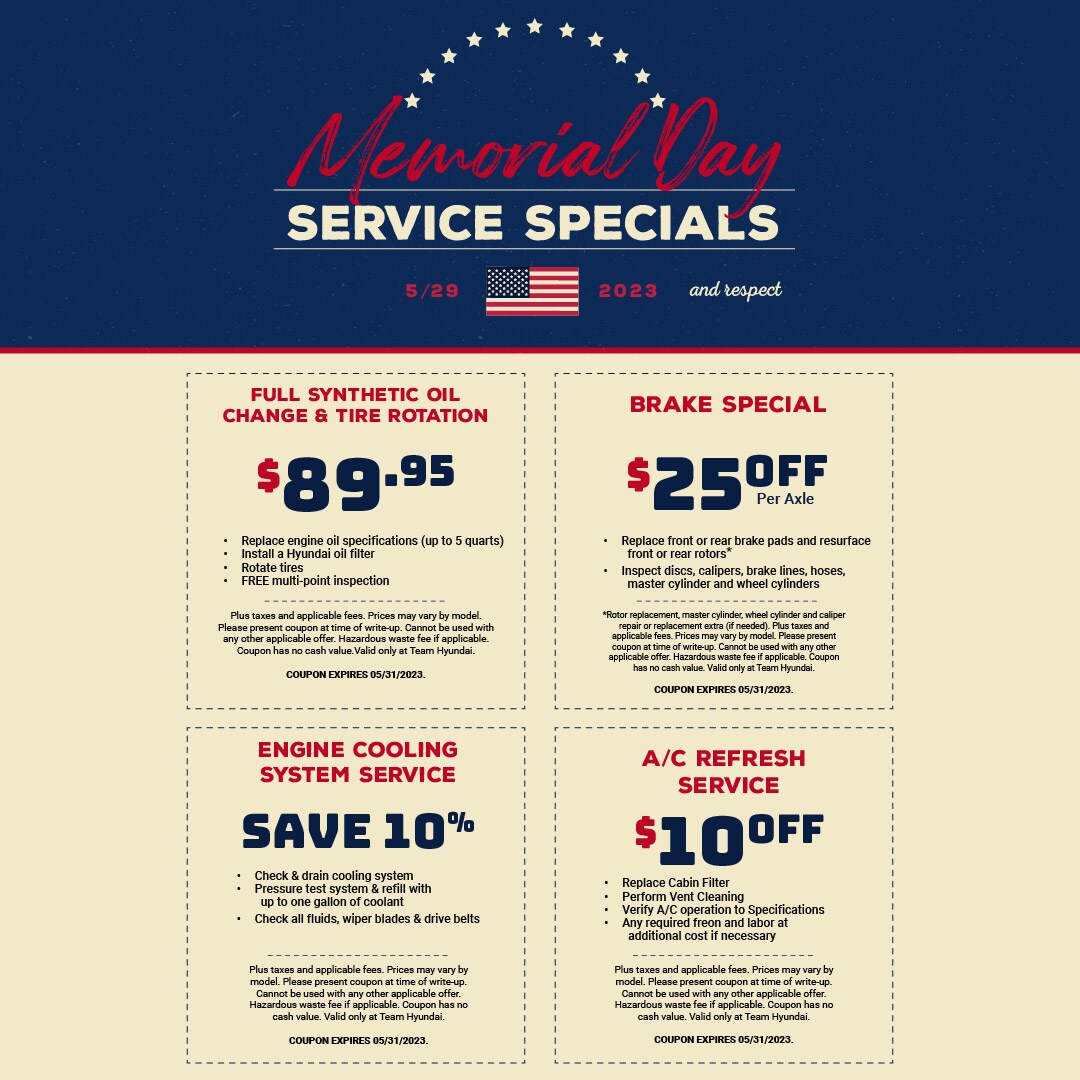 Save Money On Your Auto Service With Our Service Specials
In order to keep your vehicle running smoothly, you'll want to have it routinely maintained or repaired, but each of these maintenance issues can rack up quite the bill. Don't be frustrated or put your vehicle's maintenance to the side: use our many service specials! Each of these coupons, deals, and offers are designed to save you more of your hard-earned money while getting the service done that your vehicle requires.
What Type Of Service Specials Do We Have?
Every month we add a select number of service specials that do expire by the end of that same month, but we always strive to have a wide variety of service specials available at all times in order to save you the most amount of money that we can. We may have a certain amount or percentage off deals, buy one get one free specials, a lower price service coupon, or many other rebates, specials, and savings. Make sure to check back often to see what we currently have available and, if you find a special that works perfectly for what your vehicle needs, like a lower price for that oil change you've been waiting for, feel free to schedule an appointment at your convenience.
If you have any questions about our car repair or service offerings, or if you'd like to discuss our specials in more detail, please ask one of our technicians, either via phone, text, or live chat, or stop by our Team Hyundai dealership, located just outside of Mechanicsville, to talk to us in person.